Transcription Services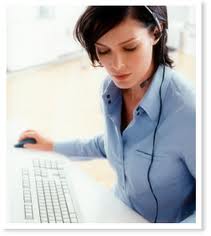 At Rocky Mountain Reporting, the premier court reporting firm in Denver and Colorado, all of our transcripts go through our rigorous production and quality control process to ensure accuracy and precision. Standard turnaround time is 7-10 business days, and we are able to expedite delivery of the transcript if the need arises. In addition to the actual transcript, your order also includes an electronic version delivered to your email address.  In addition, a copy is also linked to your exhibits in .pdf format and delivered via email and/or on a disk. We also upload a copy of every transcript to our 

online case repository

 for your use 24/7.
Transcript Formats
Rocky Mountain Reporting offers a variety of preferred formats for 

deposition

 transcripts to meet every client's preference.  The current industry standard for the creation, delivery, and viewing of transcripts is  iDEPOS. iDEPOS is the ultimate web-based transcript with hyperlinked exhibits.   New litigation support software such as iDEPOS or Etranscript  offer many features which ASCII files lack. The most obvious differences are the keyword index feature that enables you to access specifics from your transcript and a search feature which gives you the power to find keywords throughout the entire legal transcript. 
Rocky Mountain Reporting iDEPOS  provides many printing and formatting options:
Print condensed or full size iDEPOS

Print the iDEPOS  questions and / or answers in bold
Rocky Mountain Reporting also scans and hyperlinks all your exhibits within iDEPOS or eTranscripts. Exhibit types include photos, blueprints and drawings.
Rocky Mountain Reporting offers deposition and litigation services in Colorado and the Rocky Mountain region, as well as nationally and internationally. If you would like to schedule a deposition, please complete our 

online deposition scheduling form

 or call (720) 872-9910 and our client services team will take care of the rest.